If you're looking for something a little different and very special for your hen weekend or a weekend away with friends then you have come to the right place.
I offer a variety of bespoke retreat weekends tailored to fit your needs perfectly. I can cater for groups of up to 20 people. You may have a wedding planner but take on the luxury of a hen weekend planner to take all the stress away and make your girly weekend totally perfect.
I have access to a range of luxury accommodation across the UK and am experienced in running retreats as you can see from my other sections of my site; I run a number of retreats throughout the year in the UK and Ibiza.
I can create a bespoke package for you and your girls to create the perfect hen weekend with a difference.
Below are some examples of the packages I offer. All of my accommodation properties have either a state of the art hot tub or swimming pool and we will be on hand throughout the weekend to make sure everything is perfect from serving meals to organising beauty treatments, Yoga classes, restaurant bookings…
Please get in touch to discuss putting your perfect package together. Amy x
Tel: 07889069545
Email: amy@silverdaisychain.co.uk
Silver Daisies Retreat Packages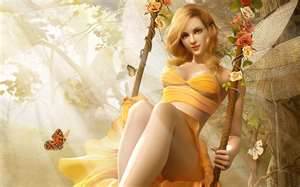 Holistic Natural Health Retreat
Two days of R & R to include Meditation and relaxation workshops to balance and de-stress and Natural health workshops on the use of crystals and flower remedies and essences for health and healing.
Additional treatments available: Hypnotherapy, Reiki healing, Massage, Manicure, Pedicure, Shellac, Waxing, Facials etc.
Optional extras: Visiting Tarot reader, Additional Natural Health workshops, Yoga, Personalised Cupcakes, Champagne
"Beautify Me" Retreat
A perfect two or three day break for the beautiful bride to be and her friends or just for a group of ladies who like to preen and pluck their way to happiness.
As above, lots of luxury, rest and relaxing with an array of pamper treatments available throughout the duration of the break. Make up lesson included and a mini workshop on skin care.
Additional therapies, Botox, dermal fillers, teeth whitening, massage, manicure, pedicure, Shellac, waxing, tanning, eyelash extensions, Reiki, Hypnotherapy, Rock Star hands and feet, Bespoke healing, microdermabrasion
Optional extras: Meditation, Additional workshops, visiting Tarot reader, Personalised cupcakes, champagne
With a choice of beautiful UK locations; luxury 5* accommodation in beautiful surroundings hot tub and food all supplied and prepared during the weekend.
Every aspect of the weekend is chosen by you and taken care of by me; you can take elements from all of the above and we can work out a bespoke package together that perfectly fits the needs of you and your friends. I am passionate about making the weekend perfect in everyway… if you would like one less hassle to worry about and the perfect, unique weekend away before your big day, or simply an excuse to make a weekend with friends fabulous, please get in touch for an informal chat/more information…..Amy x
Prices start from £299.00 per person for two nights 5* accommodation, including food and workshops.
Hen Weekend Ideas | Girly Weekend Retreats | Bespoke Hen Weekends